Collapse of the Saint-Paul shipyard: 2 bodies recovered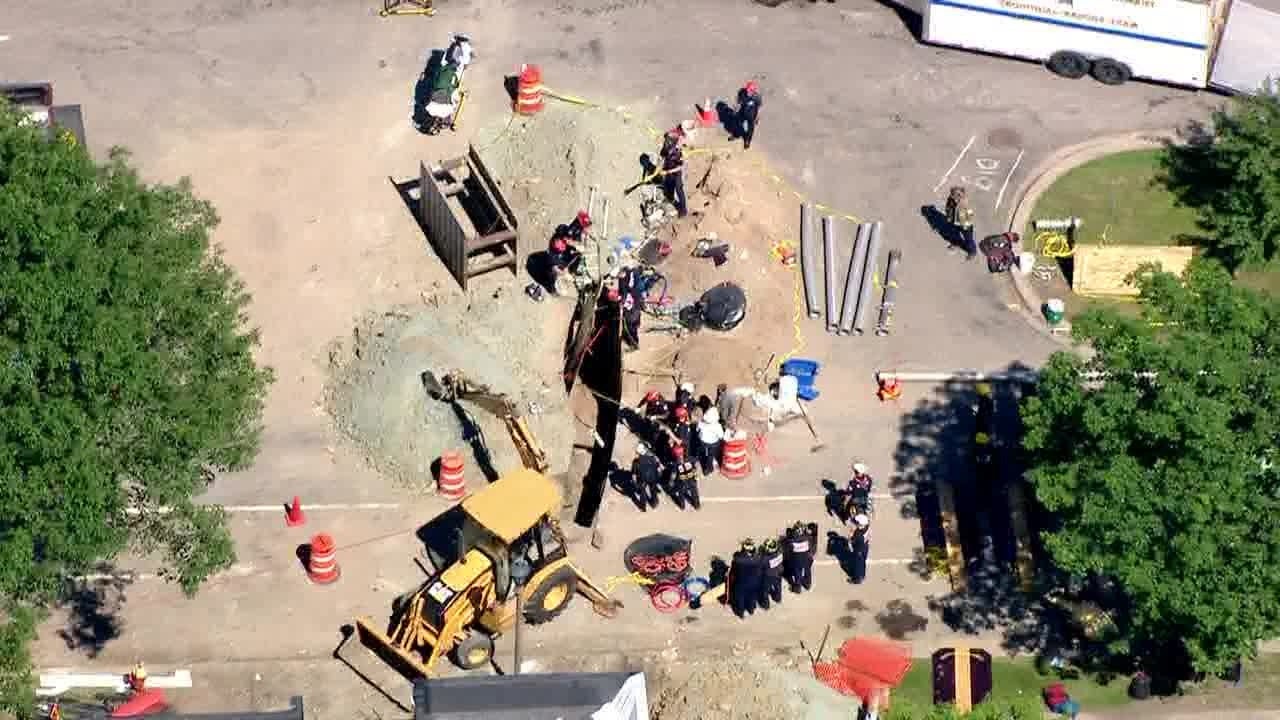 ST. PAUL, Minnesota (FOX 9) – The bodies of two workers killed in a trench collapse at a construction site in Highland Park on Friday have been found.
Dozens of first responders arrived at the 700 block of Mount Curve Boulevard in St. Paul around 3 p.m. What started as a rescue attempt for the workers turned into a recovery effort that lasted about 12 hours.
"Trenches are very dangerous. Each time the ground has moved, it is more likely to move or move again. Unfortunately, victims of trench collapses usually die within minutes from crushing injuries or injuries. 'asphyxiation,' St. Paul Deputy Fire Chief Roy Mokosso said.
Rescuers recovered the first body Friday evening and the other around 2:30 a.m. Saturday. The names of the victims have not been released at this time.
St. Paul Deputy Fire Chief Matt Simpson told FOX 9 it appeared the two people were working on a drain at the construction site when the incident occurred. A person at the site first tried to enter the trench and help, but realized he couldn't and called 911.
St. Paul Fire Captain Mike Aspnes told FOX 9 that one side of the trench was 6.5 feet deep and the other side was 7 feet deep. The two workers were found at the deepest end of the trench, and after recovery it was about 8.5 feet deep. The site will be filled with soil.
City documents show construction of an apartment building on Mount Curve Boulevard is underway. It is not known whether construction will be halted because of this incident.
The Minnesota Occupational Safety and Health Administration told FOX 9 it is investigating the collapse.