Police officer and construction worker injured after car crash at construction site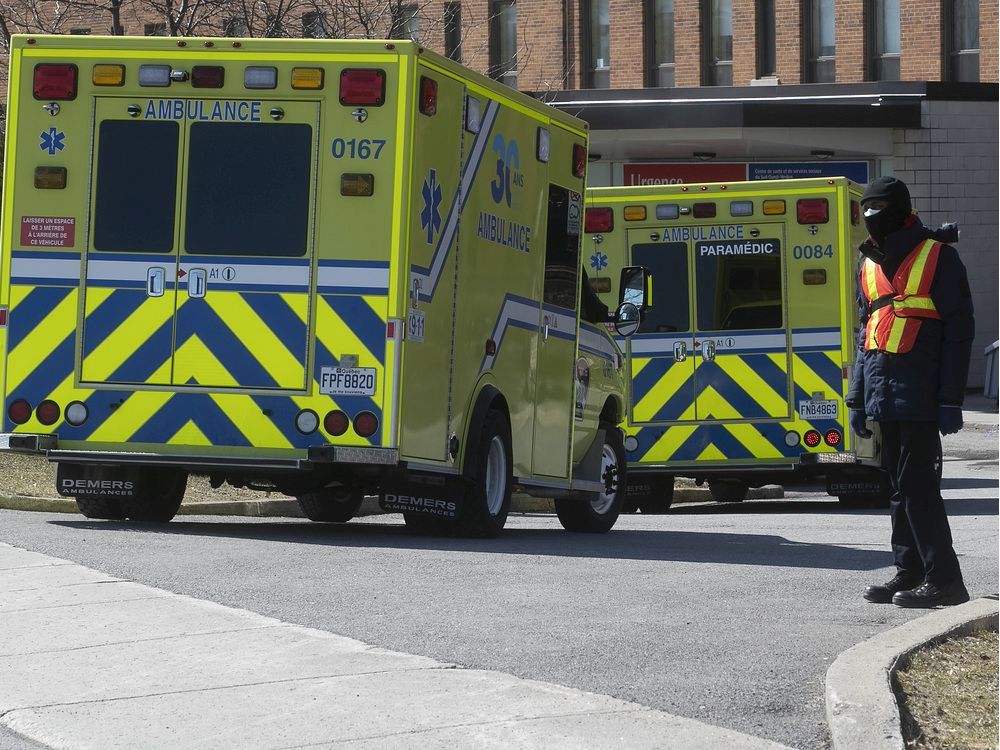 The Montreal policeman has lower body injuries but his life is not in danger; the condition of the construction worker is unknown.
Content of the article
A Montreal police officer and a construction worker were hospitalized Monday afternoon after being hit by a car near a construction site.
Content of the article
The incident occurred around 10:30 a.m. at the corner of St-Michel and Crémazie boulevards. when a car heading west on boul. Cremazie. struck a police officer who was directing traffic near the construction site.
The vehicle then struck a construction worker who was near the site of the first impact and only came to a stop after hitting concrete blocks near the construction site.
The policeman was taken to hospital with lower body injuries, but his life is not considered to be in danger. The construction worker's condition has not yet been determined.
The driver of the car was not injured. Montreal Police Crash Reconstruction Site investigators are at the scene to determine the circumstances leading up to the accident.
The intersection of boulevards St-Michel and Crémazie. is closed to traffic until further notice and police are advising motorists to avoid the area.