Possibly Endangered Baby Fox Rescued From SF Construction Site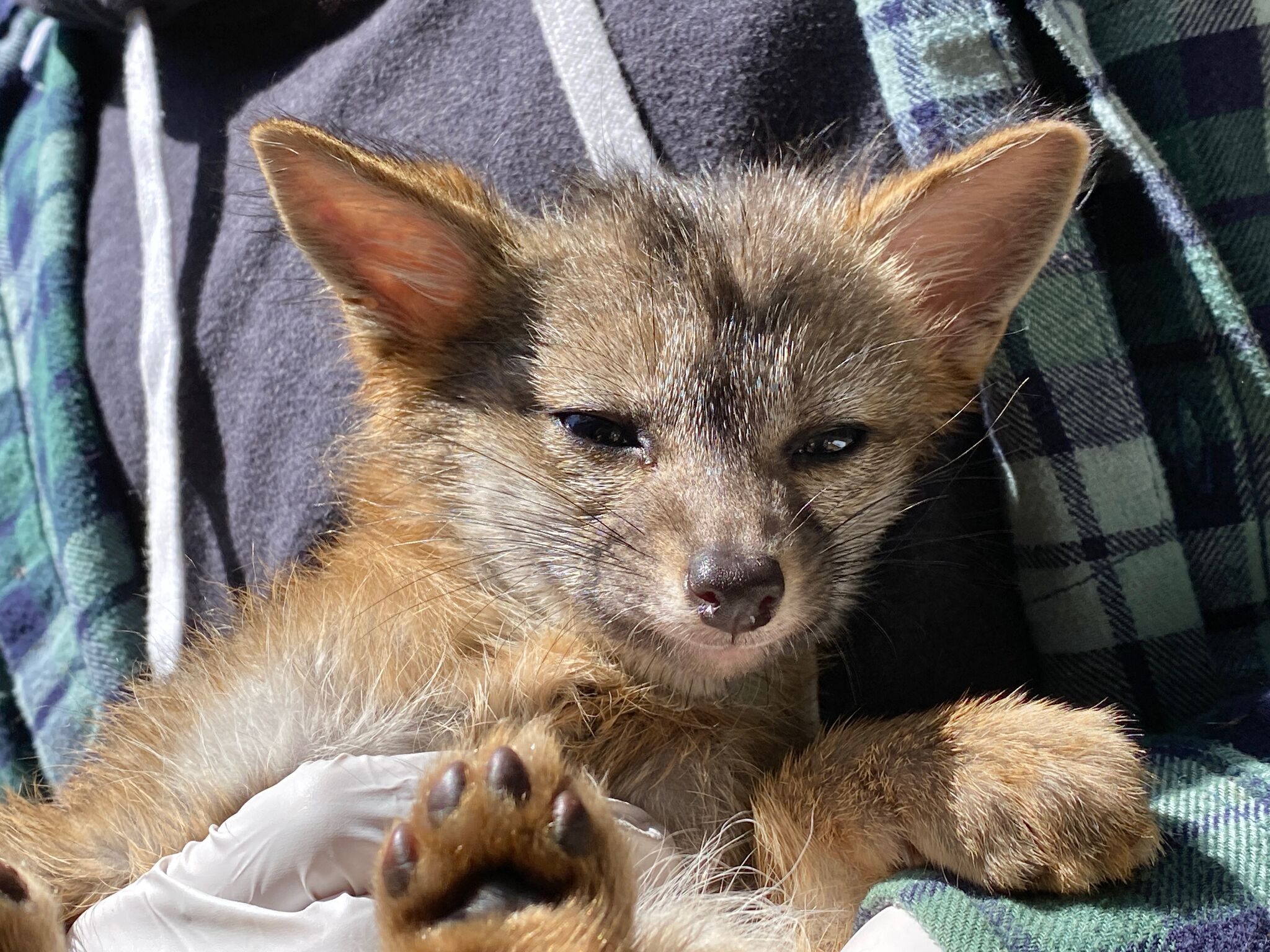 A baby fox is currently recovering at Yggdrasil Urban Wildlife Rescue in Potrero Hill after construction crews discovered the animal lodged in a pipe at the Mission Rock development site near Oracle Park over the weekend.
Rescue efforts began around 1:28 p.m. Saturday, San Francisco Fire Department spokesman Jonathan Baxter told SFGATE. The previous night, on-site crews heard noises coming from an uninstalled pipe and found the fox's head sticking out of one end. A security guard placed a fry next to the pipe in an attempt to lure the fox, but realized the animal appeared to be trapped, said Deb Campbell, spokeswoman for San Francisco Animal Care and Control.