The exploitation of construction workers is costly in many ways / Public News Service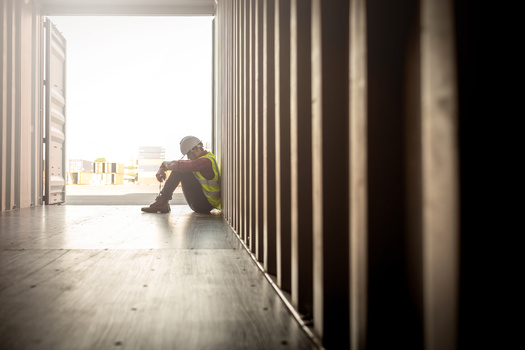 As summer approaches, the sounds of construction will be heard throughout Minnesota. But a regional union group says at some sites there is likely to be more exploitation of marginalized workers.
The latest analysis from the University of California, Berkeley Labor Center says that reliable, family jobs in construction have been abandoned.
In 2019, only 12% of these workers were supported by a union. The report says this leads to unpaid overtime and a lack of benefits.
Minnesota construction worker Macario Alcocer said that was his situation, adding that he was seriously injured on the job. Through an interpreter, he noted the toll it cost.
"[In Spanish, then English] Yeah, it was a bad experience, you know," Alcocer said, "and really affected me financially, mentally and physically."
Alcocer, who is from Mexico, added that an employer had threatened retaliation if he did not return to work immediately.
Due to the lack of protections, researchers say 39% of construction worker families are enrolled in at least one safety net program. This need for public assistance represents $28 billion a year in costs to taxpayers.
Adam Duininck, Director of Government Affairs for the North Central States Carpenters Regional Councilsaid many people in the Midwest assume that's not really an issue here — but his union points out that it is.
"It's, I think, a myth of people who live in the northern part of the country," Duininck said, "in the upper Midwest here, where we say, 'Oh, that kind of thing probably happens in California and in Arizona', or you know, 'It could happen in Texas where the workforce crosses the border.' But we see a lot of workers who are here."
He called on government agencies to adopt greater oversight, as well as the need for OSHA to be more active on job sites.
Later this week, regional labor councils will protest construction worker abuses and industrial tax evasion in the United States and Canada.
Disclosure: The North Central States Carpenters Regional Council contributes to our Living Wages/Working Families, Social Justice Reporting Fund. If you would like to help support news in the public interest, click here.
get more stories like this via email